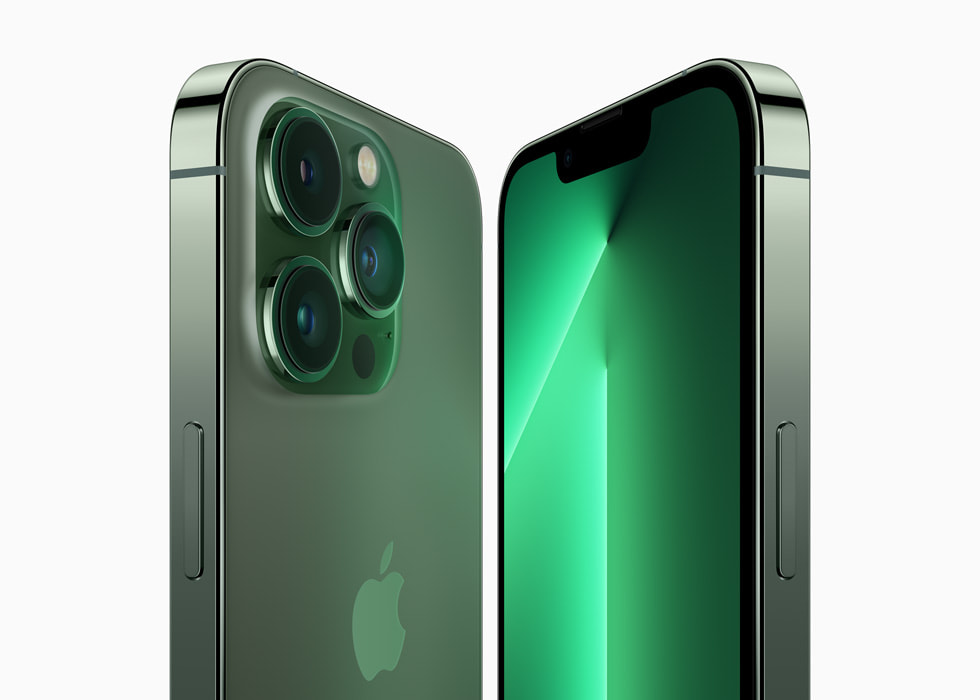 Apple's iPhone 13 Pro, released in 2021, represents a culmination of cutting-edge technology and meticulous design, offering users an unparalleled smartphone experience. With its impressive performance, advanced camera system, and a range of innovative features, the iPhone 13 Pro has raised the bar in the world of mobile devices. In this article, we'll delve into the iPhone 13 Pro, highlighting its standout features and explaining why it continues to capture the hearts of tech enthusiasts and creative professionals.
Design and Build Quality:
The iPhone 13 Pro showcases a sleek, sophisticated design, featuring a stainless steel frame and a Ceramic Shield front cover. It's available in captivating colors like Graphite, Gold, Silver, and Sierra Blue. The device's durable build ensures it can withstand the rigors of daily use.
Display:
The iPhone 13 Pro boasts a 6.1-inch Super Retina XDR display with a resolution of 2532 x 1170 pixels. This OLED screen delivers stunning visuals, with vibrant colors, deep blacks, and impressive brightness levels. HDR support ensures a captivating viewing experience for multimedia and creative endeavors.
Performance:
At the heart of the iPhone 13 Pro lies Apple's A15 Bionic chip, a powerhouse that guarantees top-tier performance and energy efficiency. Whether you're multitasking, gaming, or utilizing resource-intensive applications, the iPhone 13 Pro provides a seamless and responsive user experience.
Triple-Camera System:
The iPhone 13 Pro's camera system is a marvel. Its triple-camera setup includes 12-megapixel Wide, Ultra Wide, and Telephoto lenses, offering versatile and high-quality photography and videography capabilities. Enhanced low-light photography, ProRAW, and ProRes video recording ensure stunning results in various conditions.
ALSO CHECK: iPhone 13: Elevating Mobile Technology to New Heights
Battery Life:
The iPhone 13 Pro features an improved battery life, aided by its 3,240mAh battery. It easily lasts a full day with moderate to heavy use. Fast charging and wireless charging options further enhance convenience.
5G Connectivity:
The iPhone 13 Pro supports 5G connectivity, ushering in faster download and upload speeds, and enhanced network performance. This ensures an improved mobile experience, particularly for data-intensive tasks.
iOS Ecosystem:
As part of the iOS ecosystem, the iPhone 13 Pro offers seamless integration with Apple's software and services. It provides access to the App Store and a wide array of apps designed to enhance productivity, creativity, and entertainment.
Conclusion:
The iPhone 13 Pro is a testament to Apple's unwavering commitment to innovation and excellence in mobile technology. Its blend of striking design, unmatched performance, advanced camera capabilities, and extended battery life make it a compelling choice for those who demand the very best from their smartphones. Whether you're capturing breathtaking photos, enjoying high-quality multimedia, or tackling demanding tasks, the iPhone 13 Pro offers an exceptional and seamless user experience. It represents a pinnacle in technological achievement, where innovation and excellence converge to redefine what a smartphone can be.