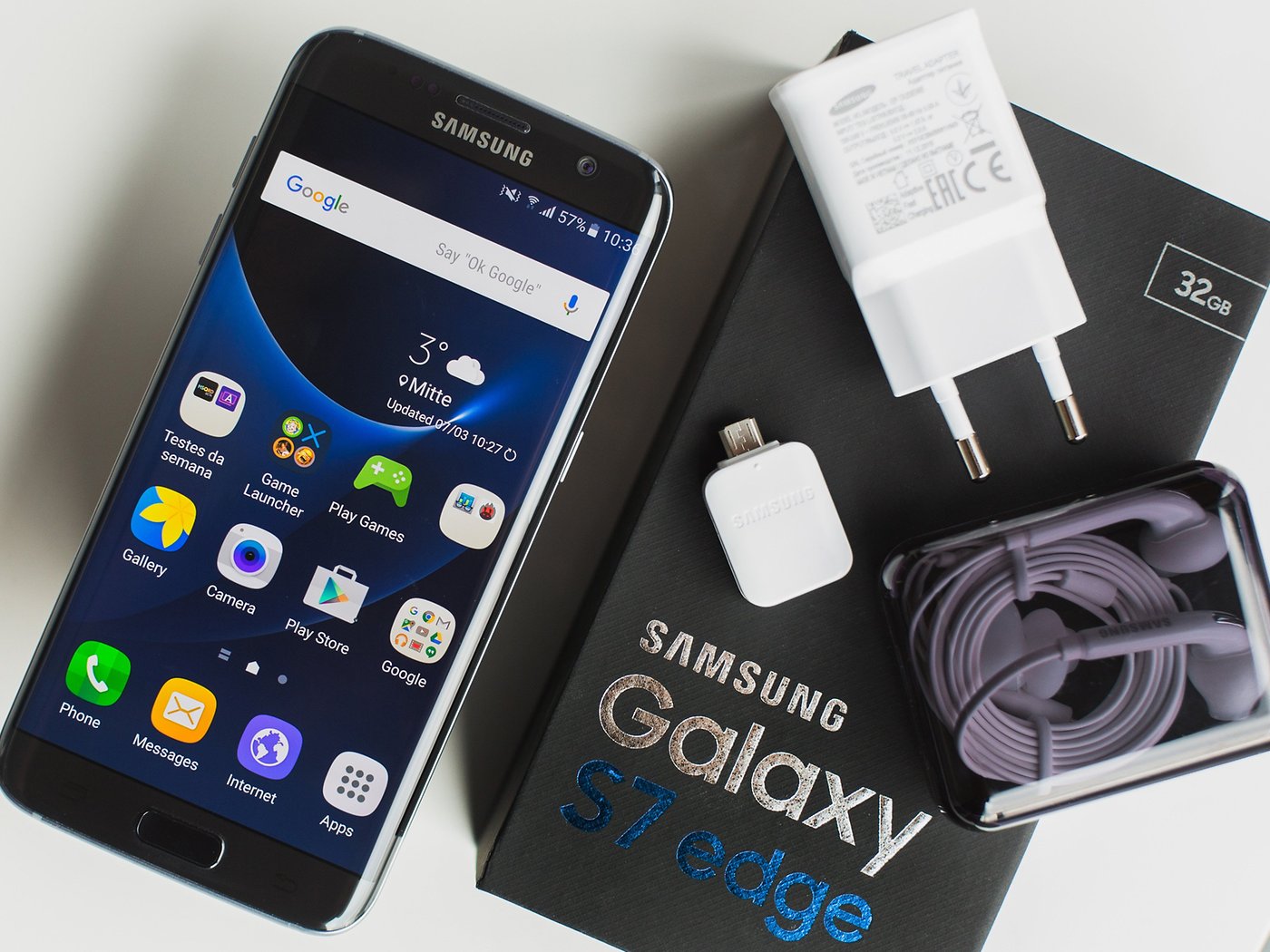 Introduction:
In the fast-paced world of smartphones, where technological advancements occur at a breakneck speed, it's not often that a device manages to maintain its relevance years after its initial release. The Samsung Galaxy S7, originally unveiled in 2016, is one such exception. Renowned for its sleek design, impressive camera capabilities, and dependable performance, the Galaxy S7 has earned a special place in the hearts of tech enthusiasts. In this article, we'll take a closer look at what made the Samsung Galaxy S7 a classic smartphone that still holds its own in today's competitive market.
Design and Build Quality:
The Samsung Galaxy S7 boasts a timeless design characterized by its slim profile and elegant curves. With a metal and glass construction, it exudes a premium feel that remains appealing even in the era of all-glass smartphones. The 5.1-inch Super AMOLED display, which offers vibrant colors and deep blacks, is protected by Gorilla Glass 4, making it durable and resistant to scratches.
Display:
The 2560 x 1440 pixel resolution of the Galaxy S7's Super AMOLED display provides sharp and vivid visuals, making it a pleasure for multimedia consumption, gaming, and everyday tasks. The screen's size strikes a balance between pocket-friendliness and providing ample real estate for comfortable use.
Camera Performance:
One of the standout features of the Samsung Galaxy S7 is its camera system. Equipped with a 12-megapixel rear camera with an f/1.7 aperture, the S7 excels in low-light photography, capturing detailed and well-exposed shots. The camera also supports optical image stabilization, ensuring smoother video recording and sharper photos.
Performance and Software:
Under the hood, the Galaxy S7 is powered by either a Snapdragon 820 or an Exynos 8890 chipset (depending on the region), coupled with 4GB of RAM. While it may not match the performance of flagship devices released in recent years, it still handles most everyday tasks and apps with ease. The device originally launched with Android 6.0 Marshmallow but is upgradeable to later versions of Android.
Expandable Storage and Water Resistance:
The inclusion of a microSD card slot in the Galaxy S7 allows for expandable storage, a feature many modern smartphones have abandoned. Additionally, the device is IP68-certified water-resistant, meaning it can withstand being submerged in up to 1.5 meters of water for 30 minutes without sustaining damage.
Battery Life:
With a 3,000mAh battery, the Samsung Galaxy S7 delivers decent battery life, easily lasting a full day with moderate use. The device supports fast charging and wireless charging, which are convenient features to have for topping up the battery quickly.
Conclusion:
While the Samsung Galaxy S7 may no longer be the latest and greatest smartphone on the market, its enduring appeal lies in its combination of design, camera prowess, and features. It serves as a testament to Samsung's ability to create a device that stands the test of time. Whether you're a nostalgic tech enthusiast or simply seeking a reliable and affordable smartphone, the Galaxy S7 remains a compelling option in today's diverse smartphone landscape. It proves that even in the ever-evolving world of technology, a classic can still hold its own.